Temptation Resort Cancun: Frequently Asked Questions (FAQs)
Temptation Resort in Cancun, Mexico just celebrated its all new and reinvented resort at the grand opening in August 2017. Since then, many readers have been wanting more details about the trendy and chic reinvented space. Below, you will find frequently asked questions regarding Temptation Resort, its new concept and the great offerings that have been incorporated into the high-end, all-inclusive resort.
Where is Temptation Resort? Temptation Resort is only a short 20 minute ride from the Cancun International Airport. The resort sits at the north end of the Cancun lagoon between the heart of Cancun's Hotel Zone and downtown Cancun.
What type of guest enjoys Temptation Resort? Temptation Resort is for the fun and social 21+ crowd. If you are looking for an all-inclusive, topless optional resort and lots of fun then Temptation will beat your expectations. The resort is geared towards those looking forward to enjoying new experiences. It will fully exceed your nightlife dreams and the fellow guests tend to be high energy people.
How do we get to Temptation Resort once we land at the airport? USA Transfers is the official Cancun Airport to Hotel transfer service offered and if booked directly the approximate cost for the round trip package is around $55 USD for a 2 way private transfer and there can be a small premium when adding it as part of your booking with the hotel. When booking the hotel through our links we are most often able to provide it as complimentary Cancun Airport transfers. As a private transfer it will get you directly and safely in comfort to the resort and back to the airport at the end of your vacation. Book your private airport transfer here.
#DontStopTheParty! Temptation Resort has amazing evenings at Bash outdoor Night Club What are the themes nights and should we dress up for the them? Participating and dressing up according to the evening theme can be one of the most exciting parts of the Temptation resort experience. Take some time to review the current themes and pack a little something extra so you can take part in these sexy evenings. Monday-Mexican Festival, Tuesday-Heaven and Hell, Wednesday-Lingerie Lounge, Thursday-TBT (Throw Back Thursday), Friday-Imperial White Night, Saturday-Let it Glow, and Sunday night is Bedtime Bash and Pajama Party Night.
How is the Night Life at Temptation Resort? The night life with provide you with an amazing experience at Temptation. There is something for everyone. The resort has 6 bars/nightclubs. These include Bash, Boost Bar, Zilanzio, Score, Level 3.5, Sky 3.5. Check out more about each bar/nightclub here. You will want to stop at several or all of them during your stay to experience the sexy vibes visible at each location.
How far away are the shops and restaurants from Temptation? Temptation Resort sits on the famous Cancun strip. You can walk to the famous restaurants and shops. If you prefer, taxi service is always available if you prefer to ride.
Are day trips available that leave from the Temptation Resort? Yes, there are several days trips that you can coordinate with Temptation staff. There will be staff members available to help you with your plans to make the most of your time in the Yucatan. You could choose from a day trip to the cenotes (caves), take an ATV ride through the jungle, and so much more.
How large is the Temptation Resort? Temptation Resort offer 426 uniquely designed rooms and suites. Depending on the room you select, the room will offer a terrace or balcony view. The resort has two pools and as discussed above many restaurants and night clubs.  The property also features a spa and fitness center.
Is Temptation all-inclusive or do we have to pay extra for food and beverages? Temptation resort is an all-inclusive, topless-optional resort for the 21+ adult. Some of the all-inclusive features include but are not limited to:

Welcome cocktail and refreshing towels
A la carte food and beverage service offered around the clock including all gourmet restaurants
Restaurants offer natural, vegan, gluten-free and organic options
24-hour premium beverage service
Room service included
Tequila, wine, martini and coffee tastings
Free Wi-Fi
Fitness Center
Daytime and evening entertainment

How many restaurants are featured at Temptation Resort? Are there a number of food choices? Temptation Resort has seven specialized restaurants in addition to a gourmet café. These culinary hubs offer cuisines from 15 parts of the world. There is a food delight for everyone. The gourmet restaurants situated around the grounds at Temptation Resort include:

Rain – Rain includes offerings for breakfast, lunch and dinner. This location offers buffet dining that is both innovative and exquisite. Enjoy 4 live action cooking stations and  a two-line breakfast buffet to start out your active day. The breakfast buffet will not disappoint and offers a wide array of regional and international cuisines. The lunch table offers mouth-watering seafood, select choice meats and outstanding vegan options. Dinner at Rain incorporates a casual dining atmosphere. You can enjoy cuisines and flavors from 7 different kitchens.
Flame – Flame offers a one of a kind experience for meat-lovers. The emphasis is on quality beef and fine cuts from the U.S, Brazil and Argentina. This is a wine and dine atmosphere with high-end sophistication.
Sutra – China, Japan, India, Vietnam and Thailand are the 5 cultures that you will experience in your food selections when you dine at Sutra. The dress code is smart casual and is open every evening. Reservations are required for the Teppanyaki tables. This uniquely special dining experience puts you into the majestic Asian temple setting. All guests should enjoy an evening at Sutra.
SHE is a Couples Only experience. It is designed by the uniquely talented chefs to provide each couple with a sophisticated and sensual multi-course meal experience. The dining adventure will please the taste buds and surprise the senses from the beginning course to the very last bite. Reservations are required.
Romanza – Romanza offers the best in Italian fare. The specialized chefs will awe you with fresh ingredients that are created into amazingly rustic Italian specialties. If you enjoy unique pasta, breads or pizza; Romanza will meet all of your culinary dreams for the evening.
Sea Flirt – Just as the name implies, Sea Flirt, offers some of the best and freshest seafood on the Caribbean.  Chefs here will offer seafood dishes from 3 different international kitchens. Cuisines include Peruvian, Creole and Caribbean. Quality and freshness are the keys to this fabulous dining experience. Sea Flirt also offers breakfast. Breakfast includes a wide array of fresh fruit, on-the-spot freshly squeezed juices and smoothies. In addition, enjoy traditional meals of eggs and chef specialties.
Amores – Amores is open for evening hours as well as in the morning. The morning offerings include a snack bar and grill. You and your partner can enjoy casual food such as pizza, snacks and gourmet burgers. In the evening, Amores transforms into a Mexican paradise offering food experiences from all over Mexico. Enjoy the high energy vibe that Mexico offers while enjoying such dishes as Pozole, Mole or  Picadas. The lively and colorful space will have you coming back for more Mexican gourmet classics.
Caffeine -We must not forget about the most important drink of the morning-Caffeine. This bakery and coffee shop offers aromatic coffees, espresso, cappuccino and fine teas from around the world. You will also find a French/Italian inspired bakery offering a wide selection of paninis,  baguettes and special sweet treats. Caffeine even offers sugar-free options for those with special dietary needs.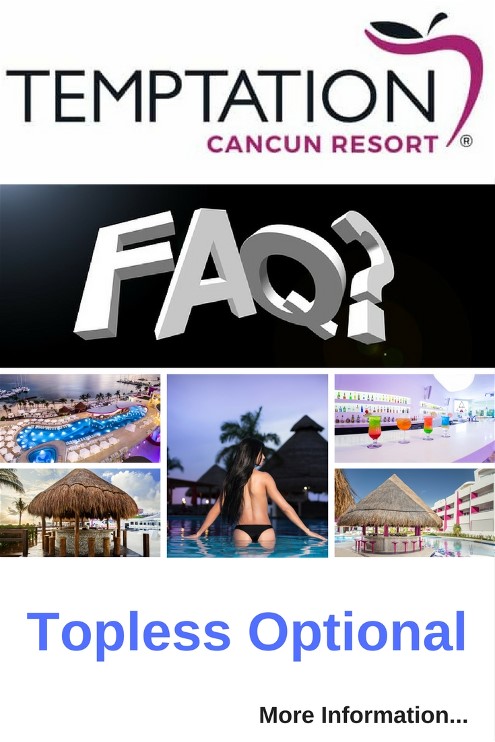 Please PIN this photo!