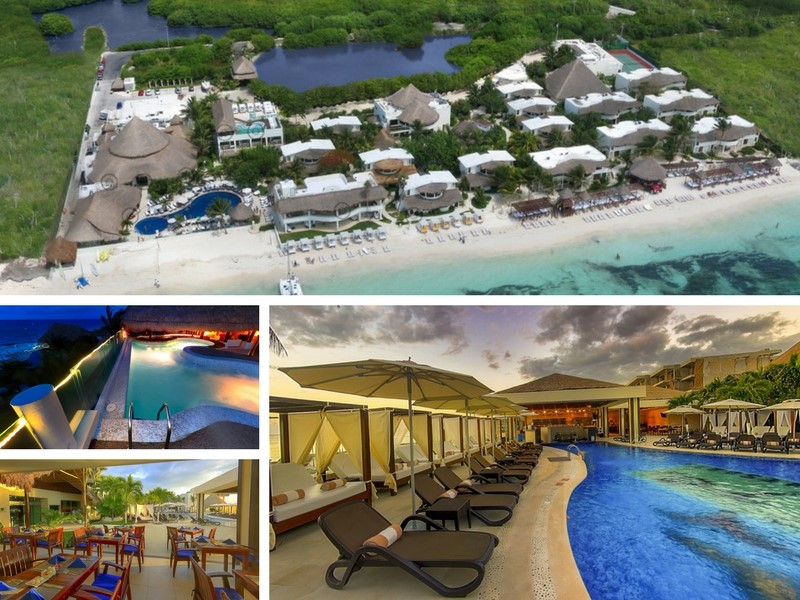 Click Here to view the Interactive Tour of Desire Riviera Maya Resort.
Desire Riviera Maya Resort is about 12 miles south of the Cancun, Mexico International Airport. It is a five star clothing optional adults only nude resort.  The resort is also just five miles south of Puerto Morales, Mexico.  Puerto Morales is a small fishing village.  We enjoy walking down to Puerto Morales for some exercise while enjoying the beautiful Yucatan beach.  Like many locations in the world, words cannot properly describe the true beauty of an area.  This is why photography is the best way to look at all the resort and what the surrounding area has to offer.  The Original Group (the company that owns Desire Resort) has put together a great virtual tour of the resort.  It allows you to see all that Desire Resort has to offer inside and out of the luxury beach oasis.
Desire Riviera Maya Resort & Spa Virtual Tour
Check out the Interactive Tour of Desire Riviera Maya Resort. The virtual tour will allow you to see the entire resort.  It is worth viewing.  In the virtual tour you can see the view of the resort from the sky, the rooms, pool, hot tub, play room (aka sin room), and the restaurants.  You can use your mouse to move around each photo shown in the virtual tour.  After you look at these pictures how can you say no to visiting this 5 star luxury adults only destination?
When you arrive a Desire you will go over a moat that had crocodiles in it!  Read about Our Road to Desire Riviera Maya Resort.  This resort is for couples only and it does not allow single people or children.  In our opinion, everyone that is approaching their midlife needs to go here.  It will reinvigorate your relationship and add that "spark" back into your life.
Booking Your Trip to Desire Resort
Please book your trip to Desire Riviera Maya Resort through a link on your website.  It costs you nothing extra to book through our link but we get a monetary referral credit for sending you to their site.  You will be helping out a real "mom & pop" small blogging business.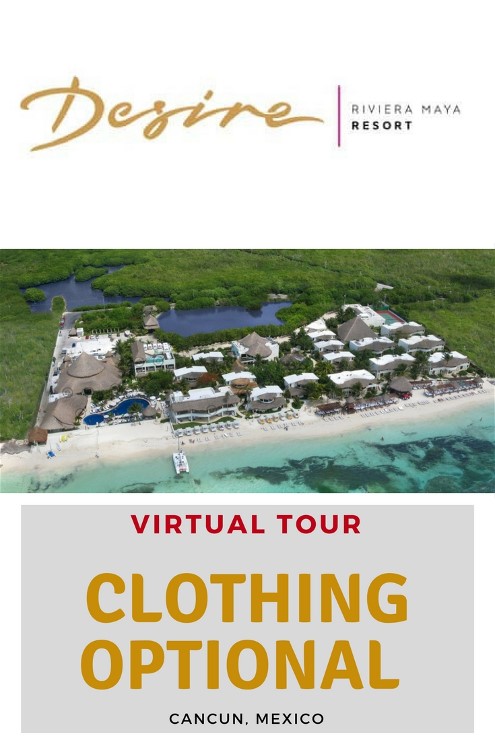 Please Pin this Photo. Thanks!